Commercial painting contractors are not created equal. More importantly, no two paint jobs are exactly the same. The Factory Painter is qualified and capable of handling commercial jobs of various sizes and scopes. Our Clinton Township commercial painting company has many years of experience painting industrial facilities.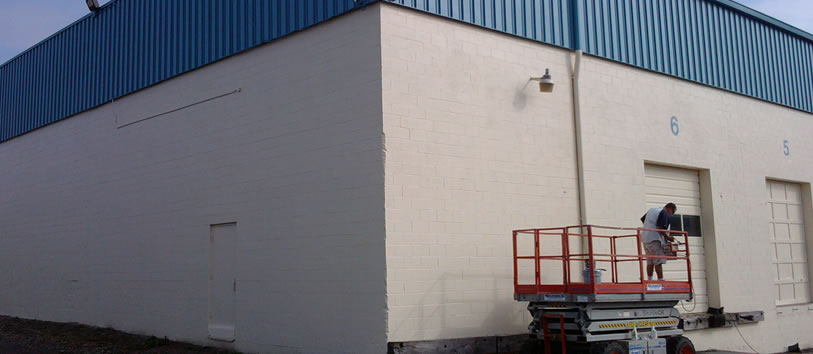 Free Clinton Township Commercial Painting Quote
The Factory Painter has worked successfully with many large, well-known companies as well as smaller, local businesses. We always try to use Sherwin Williams painting products because we feel they are superior to other paint supply companies.
Call our team today at (586) 298-1750 or fill out our free estimate form and let us know what type of commercial painting application your company needs completed.
Try not to make the mistake of hiring some fly by night commercial painting contractor that won't be around to warranty their work when your building or commercial facility starts to peel, crack or blister. There are many exciting new paint products on the market to choose from when painting your commercial building. One of these painting products we recommend is LOXON® Self-Cleaning Acrylic Paint.
Prolong the lifetime of your concrete and masonry commercial building by using a product that is formulated to be self-cleaning by shedding dirt upon rain or water contact and has excellent weathering protection and UV resistance. Loxon can be applied directly to bare or previously coated concrete and is available in a flat sheen that can be tinted to a wide range of colors to keep your commercial facility looking great.


Clinton Township Commercial Painting Services
Bridges
Exterior
Floors
Hotels
Interior
Lettering
Parking Lines
Pressure Washing
Signs
Apartment
Buildings
Offices
Restaurants
Stripes
Warehouses
---
Do you need a Michigan based Commercial / Industrial Painting Contractor call (586) 298-1750 to speak to our owner, or fill out our free estimate form.